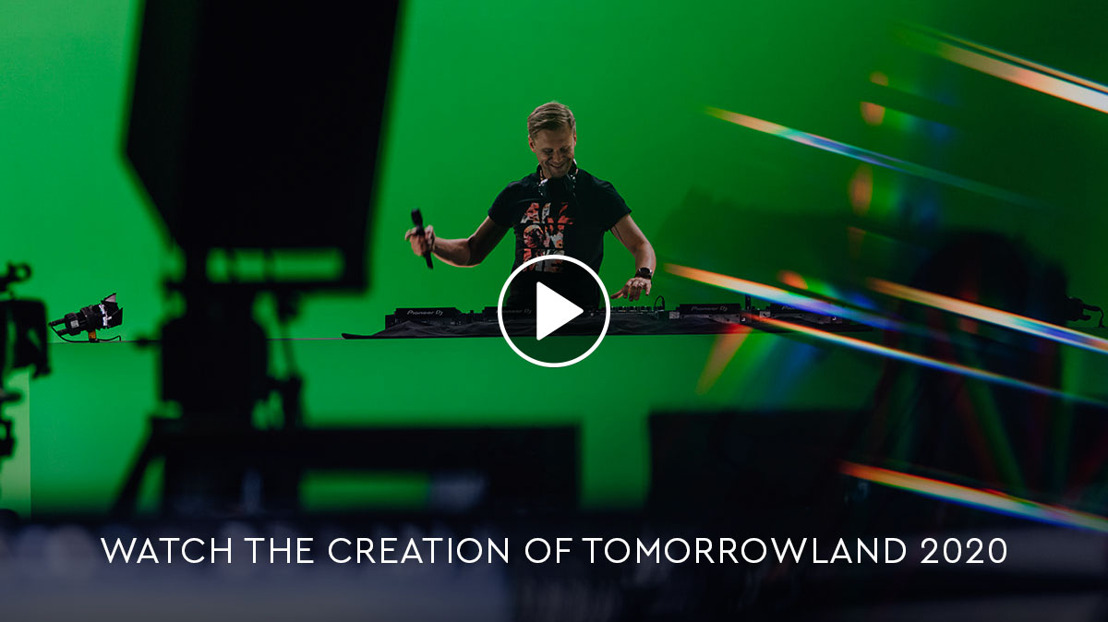 Tomorrowland releases exclusive documentary: 'Never stop the music – The Creation of Tomorrowland 2020'
A unique behind-the-scenes look of its first ever digital festival, featuring Afrojack, Amelie Lens, Armin van Buuren, Charlotte de Witte, David Guetta, Dimitri Vegas & Like Mike, Kölsch, Martin Garrix, Paul Kalkbrenner, Tiësto and many more
Tuesday, 27 October 2020 - Tomorrowland has released the exclusive documentary 'Never stop the music – The Creation of Tomorrowland 2020', giving people for the first time in the existence of the festival a unique behind-the-scenes look. Discovering the birth of its first ever digital festival, the extraordinary footage offers a unique glimpse into the story behind the two-day digital music festival experience. The 17-minute documentary film is a stunning recap from Tomorrowland's inaugural outing in the digital world – the Belgian festival delivered a cutting-edge online alternative with 8 different stages and over 60 artists in lieu of its in-person 2020 event during this special and challenging year, attracting more than 1 million People of Tomorrow from all over the globe to tune in and celebrate together.
'Never stop the music – The Creation of Tomorrowland 2020' features testimonials from more than 25 of the world's most prominent artists in electronic dance music that performed on the magical island of Pāpiliōnem – the brand-new 3D island environment that was created for festival visitors to explore and navigate the entire festival site in an interactive way together with friends. Afrojack, Amelie Lens, Armin van Buuren, Charlotte de Witte, David Guetta, Dimitri Vegas & Like Mike, Kölsch, Martin Garrix, Paul Kalkbrenner, Tiësto and many more talk about how Tomorrowland Around the World has pushed the boundaries of music, 3D design, video production and special effects to craft a completely new Tomorrowland location for a unique form of visual entertainment, uniting millions of people across the world and treating festival visitors to an immersive and unprecedented music festival experience.
The exclusive documentary 'Never stop the music – The Creation of Tomorrowland 2020' is now available to watch here.
Martin Garrix: "Tomorrowland reached out to me and said they had this crazy idea to build the entire festival in virtual reality – like in a 3D world. At first, I was a bit like "let's see", but then they started sending me renders of how it was going to look. It was very futuristic and forward-thinking. I think Tomorrowland has always been doing that – it has always been thinking of how it can be one step ahead of any other festival."
Tiësto: "It's incredible that they pulled it off in such a short time. Hats off to Tomorrowland for the production, it looked unbelievable. It was also great to see the image of what Tomorrowland could look like if they could build an island somewhere in the Pacific."
Dimitri Vegas: "In a way it has given us an opportunity to experiment and take it to the next level. This was not a livestream – this is something totally different. It's amazing to see what technology can do."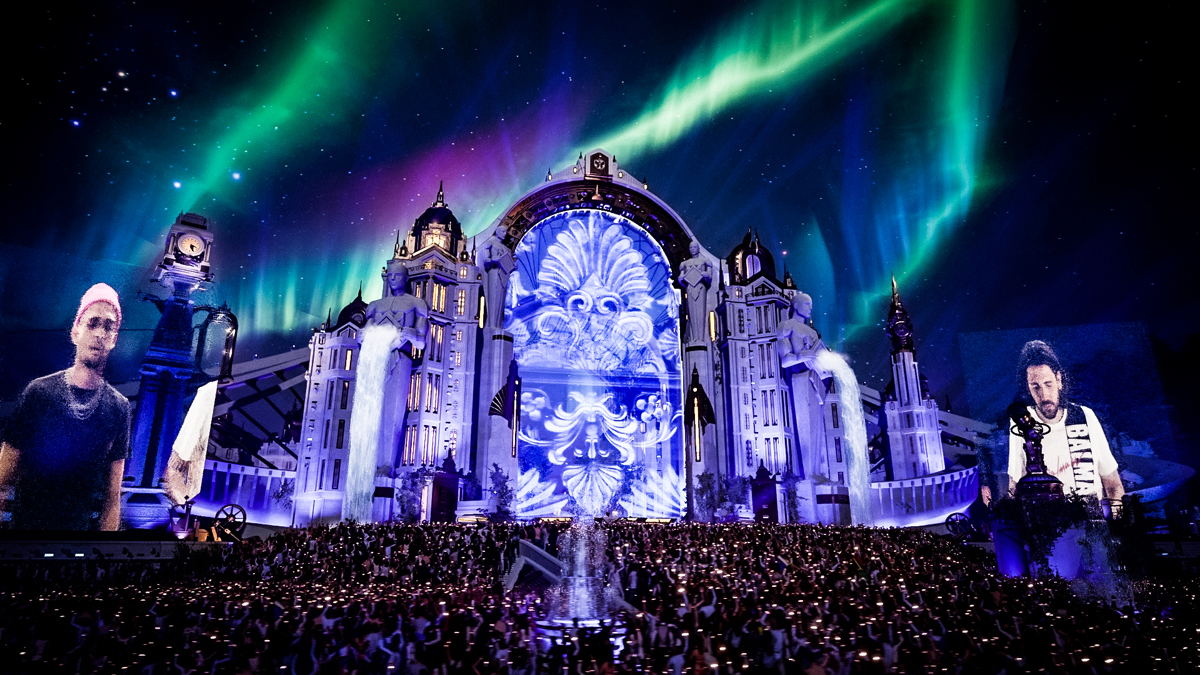 Kölsch: "It was so crazy to see the actual end result – how beautiful it all turned out and how mesmerizing it was. It felt like being at an actual festival."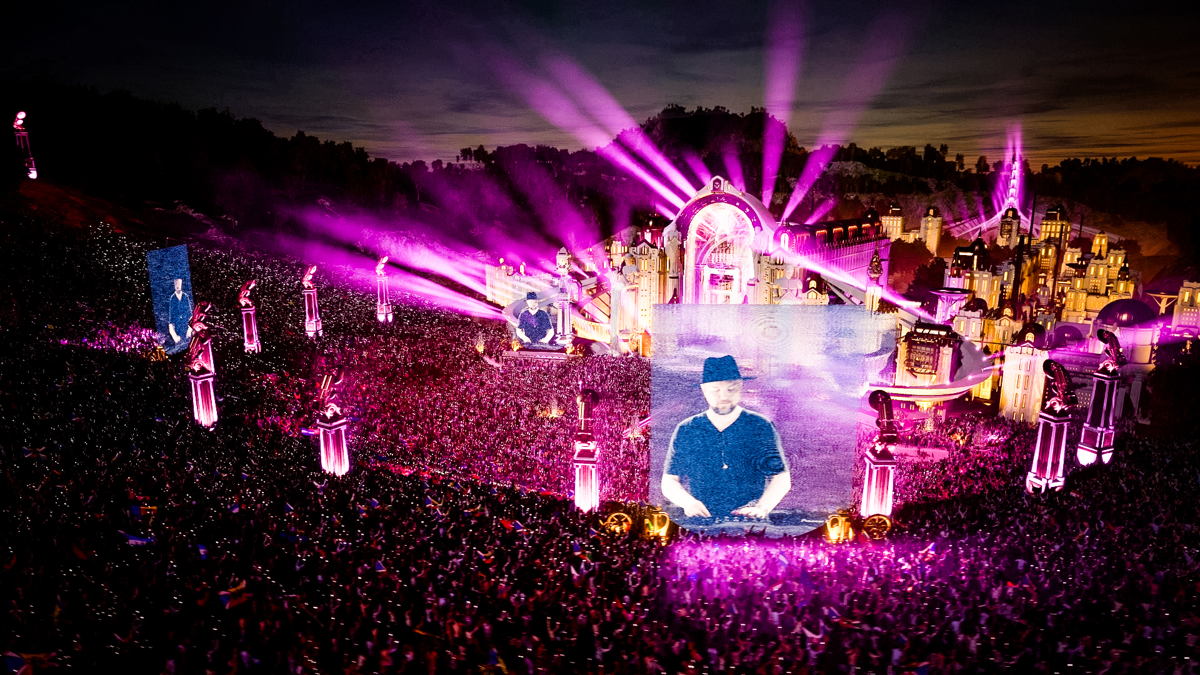 Charlotte de Witte: "When Tomorrowland called me with the idea of this digital festival, I thought this could be really something – a way of bringing people together. If it cannot be in real life, let's try to make the best of it in a very unique and virtual way. It's extremely cool what they have done."