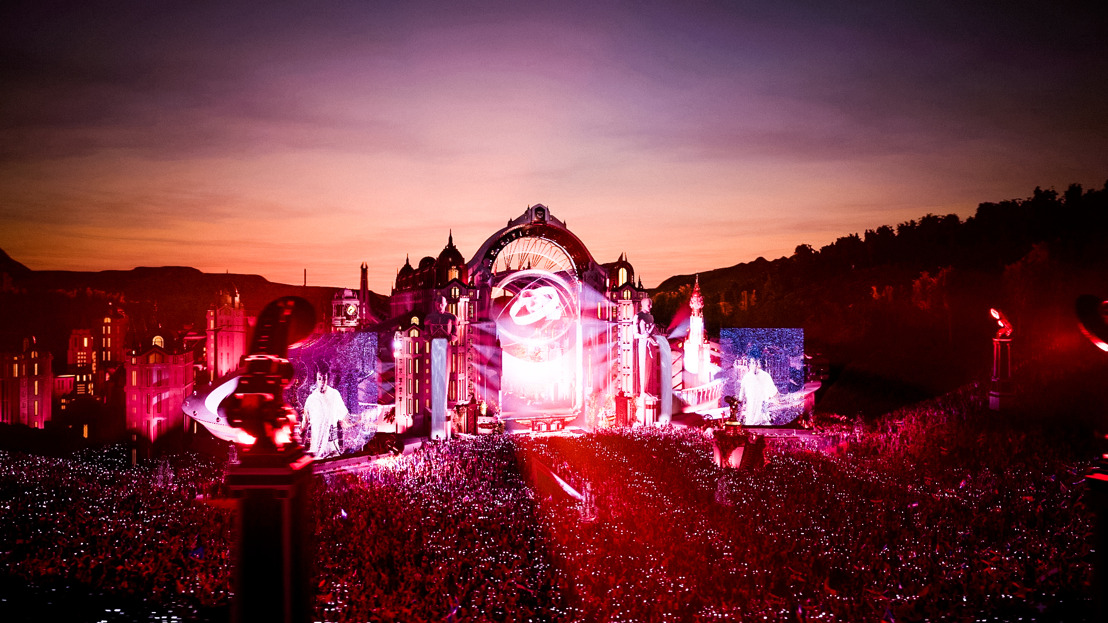 Tomorrowland Around the World in numbers
Monday, 27 July 2020 - The first edition of Tomorrowland Around the World, the digital festival, took place over the weekend. The brand-new magical world of this spectacular two-day digital music festival experience was not located in Boom this time, but on the magnificent island of Pāpiliōnem. The entire world united again as one – following the COVID-19 measures, without any borders or boundaries – and more than 60 of the world's most prominent artists in electronic dance music performed their newest tracks on one of the 8 different stages.
This weekend's highlights in numbers:
More than 1 million viewers
​More than 1 million People of Tomorrow worldwide tuned in to the very first edition of Tomorrowland Around the World, the digital festival. With viewers from Japan to Mexico and Iceland, the world united again in one place: the magical island of Pāpiliōnem. People who bought a weekend ticket will have the chance to revisit the island and enjoy all the individual DJ sets for two weeks from Wednesday July 29. People can also still buy a separate ticket for the Relive platform (€ 12,50) via tomorrowland.com.
4 different video studios around the world
​Tomorrowland has built 4 different large green screen studios in Belgium (Boom), USA (Los Angeles), Brazil (Sao Paolo) and Australia (Sydney). More than 60 artists recorded their performances in those studios, including Katy Perry, David Guetta, Martin Garrix, Steve Aoki, Tiësto, Dimitri Vegas & Like Mike, Eric Prydz, Charlotte de Witte, Amelie Lens, Paul Kalkbrenner and many more. Exactly the same full-sized DJ booth was built in those 4 video studios. The sets were 6m or higher, at least 8m wide, and at least 8m in depth.
Up to 38 cameras
​On top of the 6 4K Ultra HD cameras, a number of virtual cameras were created per stage, allowing the director to choose up to 38 cameras during the recordings. The digital 3D environment of Tomorrowland Around the World has 10 times more polygons and lights compared to a modern computer game. There are more than 750 virtual lamps per stage, all drawn by hand. More than 300 TB (equal to 329.853.597.770.307 bytes) of raw footage was collected. Tens of different render engines worked for 4 weeks – 24/7 – to process all the data.
32,000 trees and plants
​Each outdoor stage on the island had a 16 square kilometer surface for which 32,000 trees and plants were created. In addition, special effects, spectacular fireworks, impressive laser shows and realistic crowd and sound effects were added to the DJ performances.Fun fact: all Tomorrowland employees took part in the audio recordings.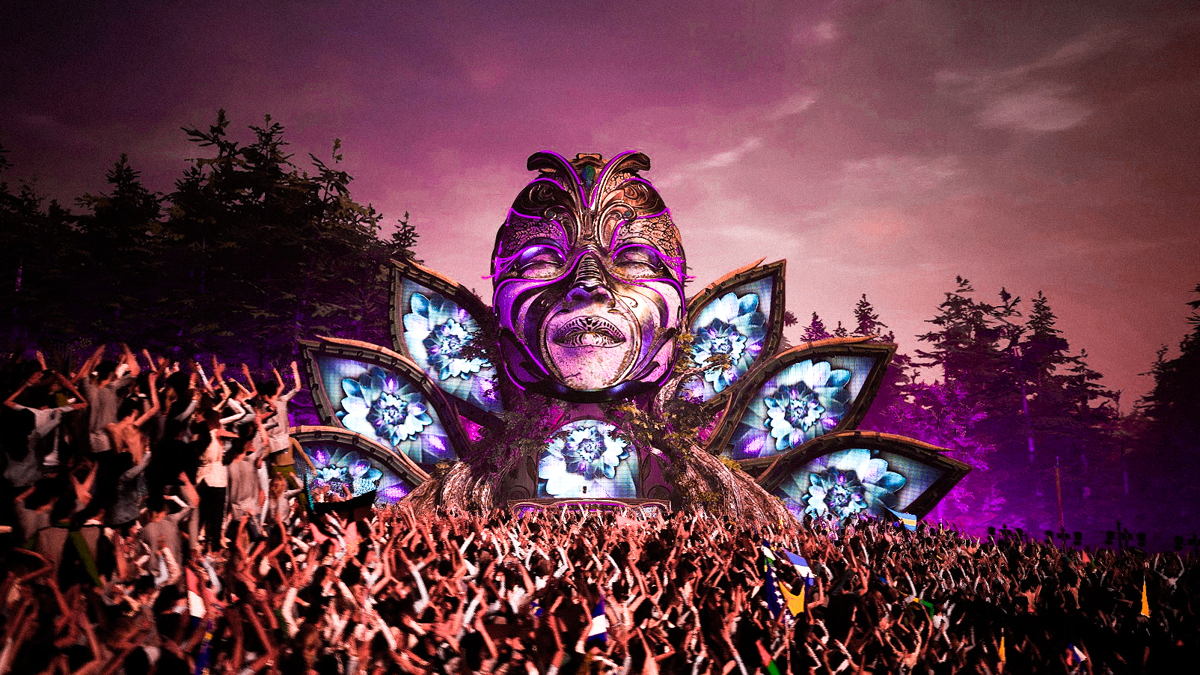 Inspiration Sessions hosted by 16 internationally renowned thought leaders
​Belgian media personalities Eva De Roo and Aster Nzeyimana coordinated the Love Tomorrow Inspiration Sessions and learned more about 16 internationally renowned thought leaders from different fields. Adrien Moisson, Arnoud Raskin, Ben Francis, Bethany Hamilton, Boyan Slat, Gaggan Anand, Guy Laliberté, Ida Engberg, Johan Ernst, Prince Ea, Ran Tellem, Sebastian Wussler, Shaquille O'Neal, Shaun Ross, will.i.am and Yamashita Tomohisa talked candidly about their passions and shared a message with the People of Tomorrow.
Hendrik Conscience Library
​Hidden in a virtual library, festival visitors could look for 10 books with quiz questions about Tomorrowland. On average, it took people half an hour to answer all questions. Fun fact: the virtual library is inspired by the magical Nottebohm Room in the Hendrik Conscience Heritage Library in Antwerp.
Recycled plastic turned into Tomorrowland sunglasses
​Recycled PET cups collected at Tomorrowland 2019 were used by TML by Tomorrowland, the fashion label behind Tomorrowland. Together with the Belgian based startup Yuma Labs, they have designed 3D printed sunglasses, crafted from 100% recycled plastic of which 50% recycled PET cups collected at Tomorrowland 2019.
Only 3 months
​In addition to its own employees, Tomorrowland also collaborated with the most talented developers to get the digital festival ready in time. The development of such a project usually takes almost 2 years, but thanks to the boundless effort and energy of more than 200 passionate people, the festival succeeded in opening the digital doors of Tomorrowland Around the World for the entire world in just 3 months.