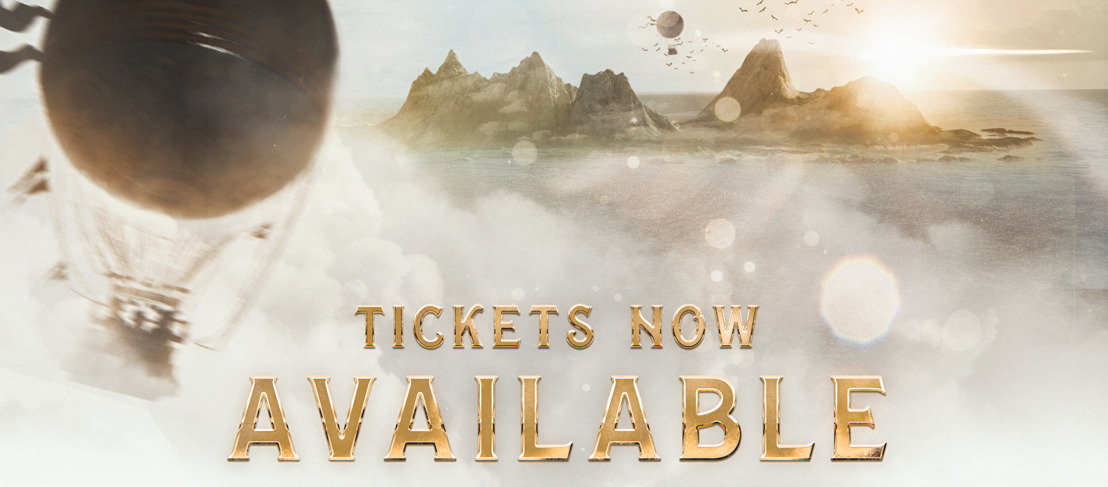 Tickets & Packages for Tomorrowland Around the World 2021 are available as of today
Enjoy the spectacular two-day digital music festival experience together with friends of all ages and places
Thursday, 6 May 2021 - After announcing the grand return of Tomorrowland Around the World, tickets for the spectacular two-day digital music festival experience on Friday July 16 and Saturday 17, 2021 are now available via tomorrowland.com. Welcoming everyone from all corners of the world at the magical island of Pāpiliōnem, Tomorrowland Around the World 2021 is adapted to all time zones and will bring together a stellar line-up featuring the planet's biggest names in electronic dance music and the world's best technology in 3D design, video production and special effects. Already confirmed to be part of this year's digital festival are world-class artists Adam Beyer, Armin van Buuren, Claptone, Nicky Romero and Tale Of Us.
Tomorrowland offers several options for tickets: a Festival Pass costs €20.00 and includes 1 access code to all stages on both days, allowing people to fully immerse themselves in the unique experience. A Festival Pass + On-Demand Pass (€25.00) also includes 1 access code to the Relive Platform where fans can enjoy all the wonderful performances and relive the entire experience once again from Sunday July 18 until Sunday August 1. The Home Celebration Pass (€50.00 – 1 Festival Pass & 4 On-Demand Passes) gives friends of all ages and places the opportunity to make their weekend even more special and enjoy this magical festival together.
Festivalgoers are invited to experience and celebrate this year's unique digital event together with their music-loving friends. Tomorrowland offers groups of friends around the world a couple of specially curated options to throw the ultimate party at home, including limited People of Tomorrow (€25.00) and Home Party Packages (€95.00) that will bring home entertainment to the next level. The People of Tomorrow and Home Party Packages have been carefully put together, offering special Tomorrowland gadgets such as the exclusive Tomorrowland Bracelet and event poster - Around the World 2021 edition, the official Tomorrowland flag, Tomorrowland LED cups and bottle openers, confetti poppers, the Tomorrowland dice game, a Tomorrowland Gymbag and Bandana and a special United Through Music CD. Friends & family who want to take it to the next level and celebrate life together can also add an exclusive bottle of Solo Vida, Tomorrowland's own sparkling wine.
People of Tomorrow who want to experience the digital festival with the best sound can also buy the brand-new Limited Edition Tomorrowland Speaker – now exclusively available in the Around the World Packages. The PartyBoost allows you to unleash the party with your friends and pair two PartyBoost-compatible speakers together to truly pump up the party – all delivering impressively rich and clear audio.
Tomorrowland Around the World 2021
Friday July 16 and Saturday July 17, 2021

Friday between 19:00 and 01:00, Saturday between 17:00 and 02:00 – adapted to all time zones

Tickets now available on tomorrowland.com: Festival Pass (€20.00), Festival Pass + On-Demand Pass (€25.00), Home Celebration Pass (€50.00)

An On-Demand Pass lets you relive all the performances from Sunday July 18 until Sunday August 1.

Special People of Tomorrow and Home Party Packages are available. More info can be found here.

Open for people of all ages and places

Exclusively on tomorrowland.com

Coming soon: theme announcement, full line-up, special artist announcements and stage announcements.

Info and updates: tomorrowland.com
Debby Wilmsen Press Coordinator & Spokeswoman, Tomorrowland
Jordy Van Overmeire PR Coordinator, Tomorrowland