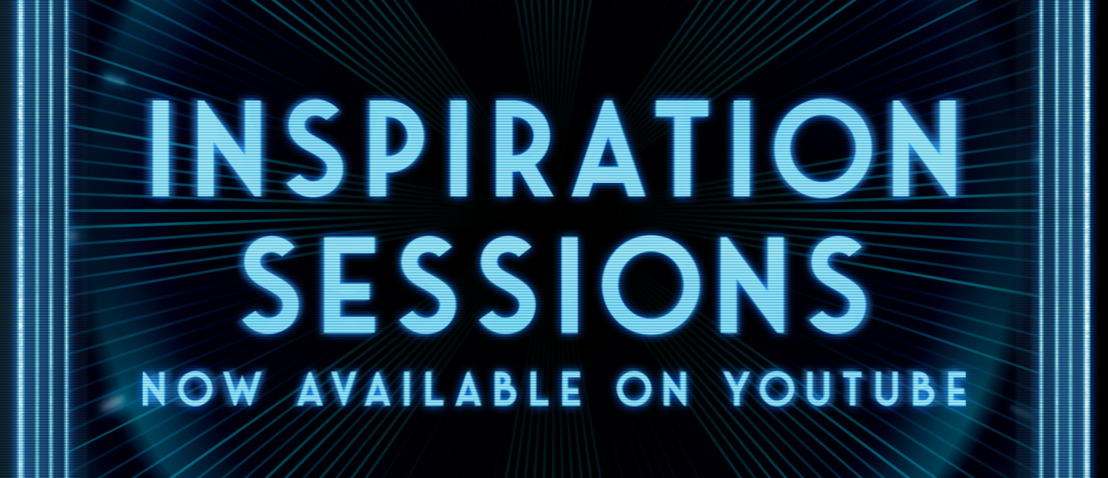 Relive the Inspiration Sessions from Tomorrowland Around the World as of today, available to everyone globally on Tomorrowland's YouTube channel
A slate of internationally renowned thought leaders from different fields talk exclusively about their passions, including frontman of Black Eyed Peas will.i.am, founder of Cirque du Soleil Guy Laliberté and top male model Shaun Ross
Thursday, 10 September 2020 - Tomorrowland always offers its guests much more than music and spectacular shows. During its digital edition, Tomorrowland Around the World hosted a number of entertaining Inspiration Sessions by internationally renowned thought leaders from different fields to offer people a substantial extra dose of positivity and inspiration, in addition to all the amazing musical content. Fifteen unique role models and experts from different backgrounds – Adrien Moisson, Arnoud Raskin, Ben Francis, Bethany Hamilton, Boyan Slat, Gaggan Anand, Guy Laliberté, Ida Engberg, Johan Ernst, Prince Ea, Ran Tellem, Sebastian Wussler, Shaun Ross, will.i.am and Yamashita Tomohisa – talked exclusively about their passions and shared energizing messages that uphold Tomorrowland's core values 'Live Today, Love Tomorrow, Unite Forever', focusing on passion, strength, creativity, solidarity, sustainability and more. The Inspiration Sessions are now available to everyone globally on Tomorrowland's YouTube channel.
Tomorrowland Around the World – Inspiration Sessions
Adrien Moisson, founder of the first virtual nature reserve Wild Immersion: How to Engage for Wildlife
Arnoud Raskin, co-founder of Mobile School: How to become StreetwiZe
Ben Francis, founder of UK sportswear brand Gymshark: The Power of a Community
Bethany Hamilton, professional surfer & shark attack survivor: How to be Unstoppable
Boyan Slat, founder of The Ocean Cleanup: The Largest Cleanup in History
Gaggan Anand, the most awarded chef in Asia: Be a rebel
Guy Laliberté, founder of Cirque du Soleil, One Drop Foundation and Lune Rouge: How to Keep your Inner Child
Sebastian Wussler, founder of the world's largest platform for culinary professionals ChefsTalk and Ida Engberg, leading Swedish techno DJ: Eat Today, Live Tomorrow
Johan Ernst, the world's leading explorer: The Impossible is Possible
Prince Ea, spoken word artist & motivational speaker: A lesson on Life and Love
Ran Tellem, Primetime Emmy Award-winning producer: Daducation – How to empower your children by sharing stories
Shaun Ross, leading top male model, artist & actor: Embracing Diversity and Change
will.i.am, frontman of Black Eyed Peas: Education as the Universal Path to Prosperity
Yamashita Tomohisa, Japanese idol, pop singer & actor: Embracing Unity
Frontman of Black Eyed Peas will.i.am talks about his educational experience as a boy from a disadvantaged neighborhood who, thanks to his mother, was able to go to a good school in a rich neighborhood two hours away from home: "I was around folks that were already successful. When you're around success, you want to emulate success. If you're around folks that are struggling, there's nothing to reference your life around. Going to different neighborhoods, I was able to see the world. It wasn't just the education; it was the access."
Founder of Cirque du Soleil Guy Laliberté reveals how his adventure with Cirque du Soleil started back in the day: "It was a natural path for me, starting with music actually. I had a passion for music at a very young age and I had the dream of travelling, so basically combining these two was perfect. I became a busker going around the world and playing music in the street and then eventually I discovered the pleasure of entertaining. This is really an evolutive path from street musician to street performer, to festival organizer and then eventually creating Cirque du Soleil in 1984."
Japanese idol, pop singer and actor Yamashita Tomohisa shares a funny cultural difference that struck him at the beginning when he came to Europe: "I'll never forget when I first arrived in Tenerife, Spain. I was always greeted with a kiss and a hug. It was actually very new to me and I actually loved it. I found it was a good way to break the ice."
Offering inspiration and engaging with the People of Tomorrow around the world has always been at the core of Tomorrowland's spirit and belief. Symbolized by one of its core values 'Love Tomorrow', Tomorrowland focuses on research, collaboration, innovation and communication throughout the entire year. Tomorrowland has maintained this line by hosting a number of unique Inspiration Sessions to offer people a substantial extra dose of positivity and inspiration during its digital festival.
Check out the Inspiration Sessions from Tomorrowland Around the World – the digital festival – here.